Discover more from Frankie Tease
Cults in the news. Cult Madness News is reports from a variety of sources by the Frankie Files Podcast host and writer Frankie Tease and Hot Takes of a Cult Kid Podcast.
Viva Las Vegas Rockabilly Weekend 15 to Rock Orleans Hotel Apr. 5-8 2012
Please note: Read 2013 preview at 
http://www.frankietease.com/2012/09/viva-las-vegas-16-rockabilly-weekend.html
by Frankie Tease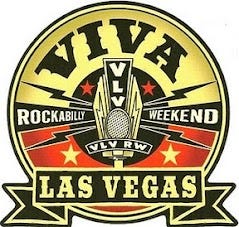 Started by organizer Tom Ingram (Long Beach, CA.) Las Vegas has been home to the Viva Las Vegas Rockabilly Weekend for 14 years, this will be the 15th. A little known fact about Tom, he started as an actor (IMDB.com). For those who have never experienced the pure dose of Mid-Century Americana fashion, music, vintage cars, and Burlesque, this is your chance. The festival will take over the Orleans Hotel (previously held at Gold Coast Hotel) from Thursday to Sunday with a very packed agenda leaving no audience members behind, unless they don't have tickets. Some enthusiastic show-goers have had their four day pass for up to a year, drawing people from as far as the U.K. and Australia. If you like beauty, booze, or 50's-era American Rock n' Roll music, you'll find it at VLV15.


Those who have missed the opportunity to buy a ticket for the entire schedule of events (which are sold-out) including all four days of music and swing dancing, can attend the concert at the VLV 15 Classic Car show Saturday April 7. The VLV car show is world-famous and boasts the largest collection of rockabilly vendors in the world, registering over 700 classic cars previous years, and over 20,000 visitors. Pin-up models who represent various fashion companies such as Masuimi Max (West Hollywood), La Cholita (Los Angeles) are also scheduled to attend. Saturday's car show boasts bands including headliner: the Ventures (Florida), and Big Sandy and his original 'Fly Right' Boys (California). 
You can still gain a four-day ticket to the car show for a mere $50. It is important however, to note that you may register to enter the car show with your ticket purchase to the car show, until Thursday April 4th at VivaLasVegas.net, after which 'day-of ' registration only is available. The location of the car show is outdoors in a massive fenced-in area in the parking lot of the Orleans Hotel. Classics before 1963 only are to be in the show. It's also important to note that Thursday, Friday and Sunday there will be no vendors or bands in the car show area, just cars, but there will be recorded music and adult beverages, and kids are allowed.
One of the largest events within the VLV Rockabilly Weekender has always been the burlesque competition. Participants must enter by December of the previous year to qualify for the competition and making it in is just the beginning. This year's organizer of the Burlesque competition is making news because he's a boy. Well, he's actually a grown man from Los Angeles who goes by 'Bobby Burlesque', and he performs what's called Boylesque. Having a man run a burlesque competition is rather controversial since Burlesque is definitively considered a woman's sport. The competition is never a dull moment, and is audience decided. Come cheer the female participants on.
VLV also includes a fun event on Saturday from 1-6 pm called 'Viva Las Bowling' held at the Orleans Bowling Center. In addition to all the music, dance, and fashion, you will also get to see some pure vintage comedy with the amazing Charles Phoenix Slideshow. This quirky little show is said to celebrate classic and kitschy Amerian lifestyle. Information about this show -which also tours United States- can be found at http://www.charlesphoenix.com.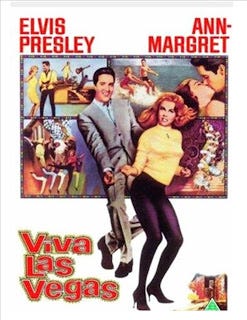 IMDB.com
Inspired from the film starring both Elvis Presley and Ann Margaret, this one-of-a-kind festival is set to go off without a hitch, unless you count the hitches towing the droves of classic cars into town. Viva Tom Ingram! 
This year glean insider views from inside the festival at FrankieTease.com, including video, written interviews, and photos with live up-to-the-minute blogging 'on location'. 
Viva Las Vegas 15 Rockabilly Weekender, Orleans Hotel, Las Vegas, April 4-8 2012, VivaLasVegas.net, hashtag #vlv15, (562) 225-5367, live reporting from FrankieTease.com.
© 2012, frankietease.com. All rights reserved. All content copyrighted or used with permission. This content may not be distributed, modified, reproduced in whole or in part without prior permission from frankietease.com.