Discover more from Frankie Tease
Cults in the news. Cult Madness News is reports from a variety of sources by the Frankie Files Podcast host and writer Frankie Tease and Hot Takes of a Cult Kid Podcast.
Vintage Vegas Variety Show Coverage of Viva Las Vegas Rockabilly Weekender 15 [Video]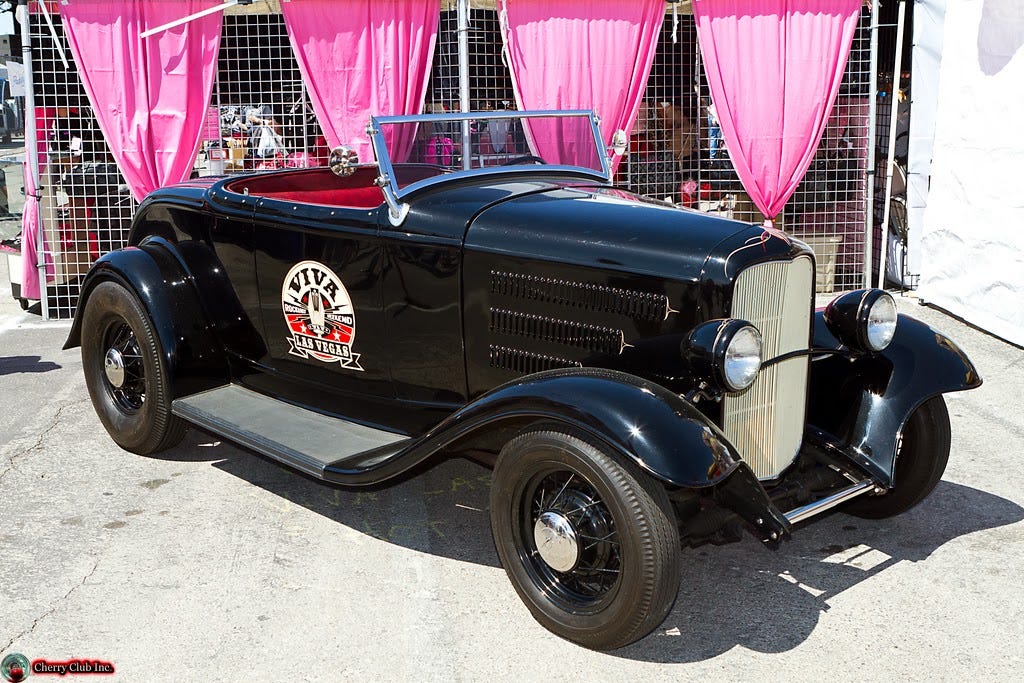 Viva Las Vegas Car by Cherry Club Inc., 2012.
As we lead up to Viva Las Vegas Rockabilly Weekender 17, 2014 the largest Rockabilly Weekender Party in the world on Easter Weekend in Las Vegas, I wanted to show my audience a lovely bit of coverage with a sweeping overview, and also some up-close brief interviews with artists who appeared at Viva 15. The interviewer? None other than Vegas' own Smokin' Jazz Vocalist and Band Front-Woman Jeanne Brei (pr: brigh) of the "Speakeasy Swingers" star-studded multi-piece band.
© 2012, frankietease.com. All rights reserved. All content copyrighted or used with permission. This content may not be distributed, modified, reproduced in whole or in part without prior permission from frankietease.com.