Discover more from Frankie Tease
Cult Madness News, Frankie Files Podcast, Hot Takes of a Cult Kid Podcast, by Frankie Tease, writer & Morningland #LongBeachCult adult child survivor.
Vegas Comedy Personality, Radio Host and Manly Man "Gooch" Still Tearing It Up For Devoted Fans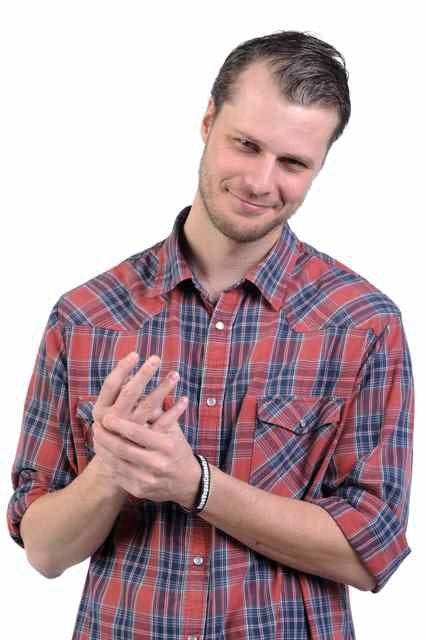 This article was originally published in July 2013 
in the Best of Frankie Tease Magazine eBook via iTunes, Amazon, Nook

Sex, raunch, man talk, comedian interviews, rock stars. If you like that, you'll love Gooch. Brandon "Gooch" Hahn (33) hails from Toledo, Ohio and has been a radio fixture for many years in Las Vegas. The man is a well-known comedian who's just getting major breaks at casino comedy clubs after playing tons of local haunts. I sat down to have a brief chat with Gooch about what he's got going now, and what we can look forward to from him in 2013.


FT: The last time I spoke with you was in 2011 at Comics Under the Influence show in Vegas. What is going on with you now and where can fans see you?
BH: CUI WOW?! That was a long time ago. How drunk was I? Nothing much has changed. I'm still with KOMP 92.3 and still grinding away at stand-up. I'll be featuring at the Laugh Factory (inside the Tropicana) March 25th – 31st and I'll also be doing other gigs here and there around town. I also have a podcast that I've been doing called 'Rise To Offend' which is available on Stitcher and iTunes…. I've been super busy.
FT: What is the landscape of comedy like here in Vegas for you and how many years have you been here?
BH: I don't care what anybody says. Vegas is the most difficult city in America to start in. The clubs will not book you to do anything more than to open the show unless you've got an extensive amount of credits on your resumé. I've been hammering away at this city for over 10 years and I've just now started to 'feature' at some clubs. I would've gotten there quicker if I left Vegas, but I love this town and I love working for KOMP 92.3.
FT: You've written musical comedy are you still doing that?
BH: Yes we are. Matt Markman and I are in the midst of putting together another song as I type. So far our 'Mustache Ride' has over 40,000 hits and our latest one 'Kids in Magic Underwear" has 4,800. It's just something we do for fun. We're laughing the entire time we wrote and filmed them, so why not do it again?
FT: You can perform pretty raunchy dirty, is there any place for that here in Vegas? So many clubs ask for ultra clean material.
BH: Well I only do that kind of humor if the venue calls for it. There are plenty of venues that want that type of humor, but those venues won't be paying you very much. The stuff I do on the strip isn't that dirty. It's edgy, but it's still TV friendly, for the most part.
FT: What is coming up on your radio show that fans can look forward to?
BH: My radio show has always been about my opinion on certain things in the news, but I'm gonna step it up this year by doing tons of interviews with rock stars, rappers, comics, artists etc. This is gonna be my year. Believe that!
Keep in touch with "Gooch" on his own radio show at komp 92.3 in Vegas (or online) Mon.-Fri. 4-7pm. He's super funny. 
Related Links:
His Site http://yourbuddygooch.com/
Facebook facebook.com/yourbuddygooch
Twitter twitter.com/yourbuddygooch
KOMP http://www.komp.com/
© 2012, frankietease.com. All rights reserved. All content copyrighted or used with permission. This content may not be distributed, modified, reproduced in whole or in part without prior permission from frankietease.com.