Discover more from Frankie Tease
Cults in the news. Cult Madness News is reports from a variety of sources by the Frankie Files Podcast host and writer Frankie Tease and Hot Takes of a Cult Kid Podcast.
Tidbits and Teasers: Nightclubs, Film Fests, Vegas Shows for Memorial Day Weekend 2013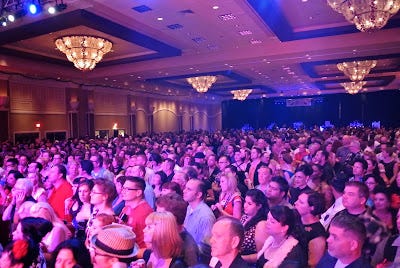 Photo by Frankie Tease 
Wed. 5/22/13
A Hangover Film Series Marathon ending with the brand new Hangover Part III is commencing at 10pm, 12:30am, 2:45am at Planet Hollywood's Showroom. This event is in a 1400 seat showroom (very plush seating) inside Planet Hollywood. Good luck with the invite. I got mine.
Thurs. 5/23
Spike & Mike's Sick and Twisted Film Festival is showing at Hard Rock Hotel. general seating. Get ready to throw your popcorn again at this annual event that constantly outdoes its own illness and infatuation with the cartoon obscenenity. Vinyl at Hardrock 11pm, $15.
Fri. 5/24
The legendary and career inspiring Bill Cosby does one show only at Treasure Island Friday, 8pm. The seats are $52.75 - $87.95, and ages 16+ are allowed.  More info via 702 894-7722.
Thurs. - Sun. 5/30-6/1
Andrew Dice Clay is showing you he's 'still got it' at the Vinyl at Hard Rock Hotel on Paradise. This is one of of America's favorite comedians who is not afraid to use vulgarity. He's the only person with a lifetime ban from MTV. $54, Vinyl at Hard Rock Hotel. check website for times. 
Fri. 5/24
Hakkasan is a brand newly opened multi-room club inside the MGM Grand Hotel. It's been touted at NYC's most popular nightclub transplanted to Vegas. Their electronic music line-up can't be beat starting Thursday with Laidback Luke, Friday Tiesto (now their long-term star DJ), Saturday Calvin Harris, and Sunday deadmau5 unhooked & Steve Aoki. The nightclub is spelled with two k's all a's, fyi. Search Hakkasan at MGM for times, tickets and restrictions.
Are you going to use Memorial Day Weekend 2013 to catch some pool time? Vegas has all kinds. View our extensive pool, day club, eruopean pool, and wet 'n' wild article at http://www.frankietease.com/2013/05/las-vegas-memorial-day-2013-wet-n-wild.html.

Want to make a topless show or burlesque show? See our comprehensive list here http://www.frankietease.com/2012/12/making-sense-of-las-vegas-burlesque-and.html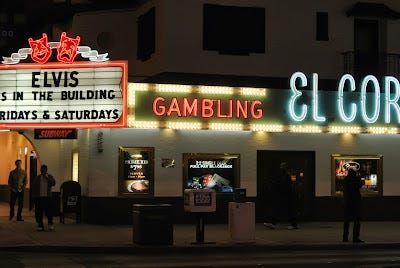 Photo by Frankie Tease
Don't drink and drive this Memorial Day Weekend. Take it easy, let's remember those who've given their lives for our safety. 
Please send additions or corrections to Frankie Tease.
© 2012, frankietease.com. All rights reserved. All content copyrighted or used with permission. This content may not be distributed, modified, reproduced in whole or in part without prior permission from frankietease.com.