Discover more from Frankie Tease
Cults in the news. Cult Madness News is reports from a variety of sources by the Frankie Files Podcast host and writer Frankie Tease and Hot Takes of a Cult Kid Podcast.
Tidbits and Teasers: Jennifer Keith at Chandelier, Gooch at Laugh Factory, Royal Crown Revue at Cannery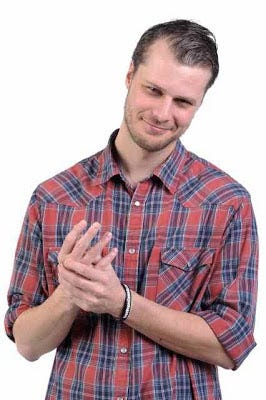 "Gooch" hosts a comedy show at 
Laugh Factory this month.


Jennifer Keith Swings in Style
The fact that Keith's Great Grandfather put the K in RKO may have a bearing on her cherishing the vocal style of Patsy Cline, and Patty Page, and she features the  hit standard "Bei Mir Bist Du Shon" at live performances and on her album. The band is masterminded by Royal Crown Revue's own Mondo Durame the sexiest saxophonist around (really). Free shows at the Cosmopolitan are a part of this five year outfit's semi-regular visits to Vegas now (and isn't Vegas so lucky), including Mar. 21, 8- 10:30pm, and Mar. 22 and 23, 9-12:30, and Mar. 24 from 8-10:30. Few pairings could be more delectable than this songstress' voice and her amazingly talented vintage standard backing band
Local Funny Radio Guy "Gooch" Hosts at Laugh Factory
Brandon "Gooch" Hahn will host two oustanding comedians at the Laugh Factory at Tropicana during March: Jimmy JJ Walker, and Carl LaBove who's the  headling act. Catch my full interview with "Gooch" in the "Best of Frankie Tease Magazine Vol.2, info here http://www.frankietease.com/p/ebooks.html ($3.99 eBook). Laugh Factory Comedy Shows at the Vegas Tropicana are $29 or $49 VIP. Mar. 25-31, 2013 Buy tickets for his live show at http://troplv.com/EntertainmentSubPage.aspx?page=LaughFactory . Gooch is on KOMP radio in Vegas M-F 3-7pm.
Royal Crown Revue at Cannery Row March 30, 2013
Their first huge break came as the backing band in the film "The Mask" while Jim Carrey wore a zuit suit and did swing dance, they played their 'gangster bop' music. The band has gone on to play out of region since the 1990's virtually all over the world. They are here during the Viva Las Vegas Rockabilly weekend, and play on Saturday March 30 for what appears to be a single date. Get info at this link and expect to be highly entertained by the percision, charm, and well-dressededness of Royal Crown Revue, one of my all time favorite bands. 
http://www.cannerycasino.com/entertainment/schedule
© 2012, frankietease.com. All rights reserved. All content copyrighted or used with permission. This content may not be distributed, modified, reproduced in whole or in part without prior permission from frankietease.com.