Discover more from Frankie Tease
Cults in the news. Cult Madness News is reports from a variety of sources by the Frankie Files Podcast host and writer Frankie Tease and Hot Takes of a Cult Kid Podcast.
Tidbits and Teasers: Halloween DTLV, Peep Star Rotation, Manheim Steamroller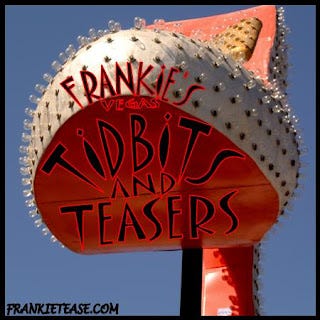 Halloween Downtown Vegas
Downtown Vegas will host the official parade Oct. 31, at 7pm, beginning with a costume contest and ending with the contest winner announcement. Celebrity judges involved include: Tony Heisch CEO of Zappos, who's recently moved the company's HQ downtown adding to its revival.

Peepshow at Planet Hollywood
Star Holly Madison announced her pregnancy with her fiance in the last month, causing an early end to her promised December exit of Peepshow. Interim star Angel Porrino is borrowed from Absinthe (Ceaser's Palace) until new star Nicole CoCo Austin known only as "Coco" will be put in place Dec. 3, 2012, and is signed through Mar. 2013. Ice-T has gone on record as saying "believe me, the show is going to be a lot sexier with Coco". Coco can be seen on her reality TV show "Ice-T Loves Coco".

Manheim Steamroller at Venetian for First Ever Vegas Show
If you didn't grow up with this music in your life for christmas, it's a sad thing. The electronic goodness that is Manheim Steamroller will erase any seasonal depression. No, really. Creator Chip Davis brings the show for a special holiday six week engagement beginning Nov. 20, 2012. The Venetian often has a manufactured ice rink stripside to celebrate the holidays, and elves that will tuck you in, among other wonders.


Also neat... my VEGAS HALLOWEEN TO DO LIST
© 2012, frankietease.com. All rights reserved. All content copyrighted or used with permission. This content may not be distributed, modified, reproduced in whole or in part without prior permission from frankietease.com.