Discover more from Frankie Tease
Cults in the news. Cult Madness News is reports from a variety of sources by the Frankie Files Podcast host and writer Frankie Tease and Hot Takes of a Cult Kid Podcast.
Tidbits and Teasers: Faux Ice Rink at The Venetian, The Cosmo Gets Iced, Hangover III on Fremont St.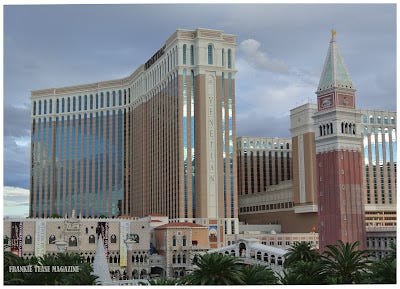 The Venetian's Faux Ice Rink is Back

The second year of Winter in Venice is getting under way this week at the Venetian. Enjoy ice skating, gondola rides, and live outdoor and indoor free events as well as glowing L.E.D spectacularness during the most wonderful time of the year. What's unique is that the skate rink atop the water in front of the Italian-themed resort is actually recycled polymer (no ice was created in the making of this rink). The rubber-like surface is treated with oil to remain slick for skating. I saw the rehearsal for the skate shows which will be offered free twice per night Nov. 18 - Jan. 6, 2012. Skate rentals will be available for willing participants.
Real Ice Skating Rink at the Cosmopolitan
Looks like the Cosmopolitan is getting in on the skate rink action this year, only with real ice in place of their Boulevard Pool. The Cosmo starts their festivities Nov. 30 post Thanksgiving Day, through Jan. 20, well past the New Year. Children over age two with supervision are allowed. Could the Venetian inspire more pools turned ice next year too? I hope so. This is the first year with two places to ice skate in Vegas. 
Fremont Hangs with Hangover III Film
The Hangover III filming was all the chatter over Twitter and other media this week as the Downtown Fremont Street area was shut down from Tuesday Nov. 13 at 6pm to Wed. at 6am. Look for scenes in the upcoming film to feature Downtown. Let's face it, what happens in Vegas doesn't stay in Vegas when it comes the the Blockbuster Hangover film series.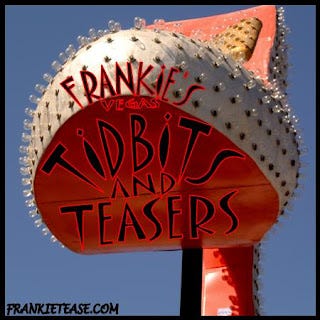 © 2012, frankietease.com. All rights reserved. All content copyrighted or used with permission. This content may not be distributed, modified, reproduced in whole or in part without prior permission from frankietease.com.