Discover more from Frankie Tease
Cults in the news. Cult Madness News is reports from a variety of sources by the Frankie Files Podcast host and writer Frankie Tease and Hot Takes of a Cult Kid Podcast.
Fast Fun Times with The Frank's & Deans - Las Vegas - A Review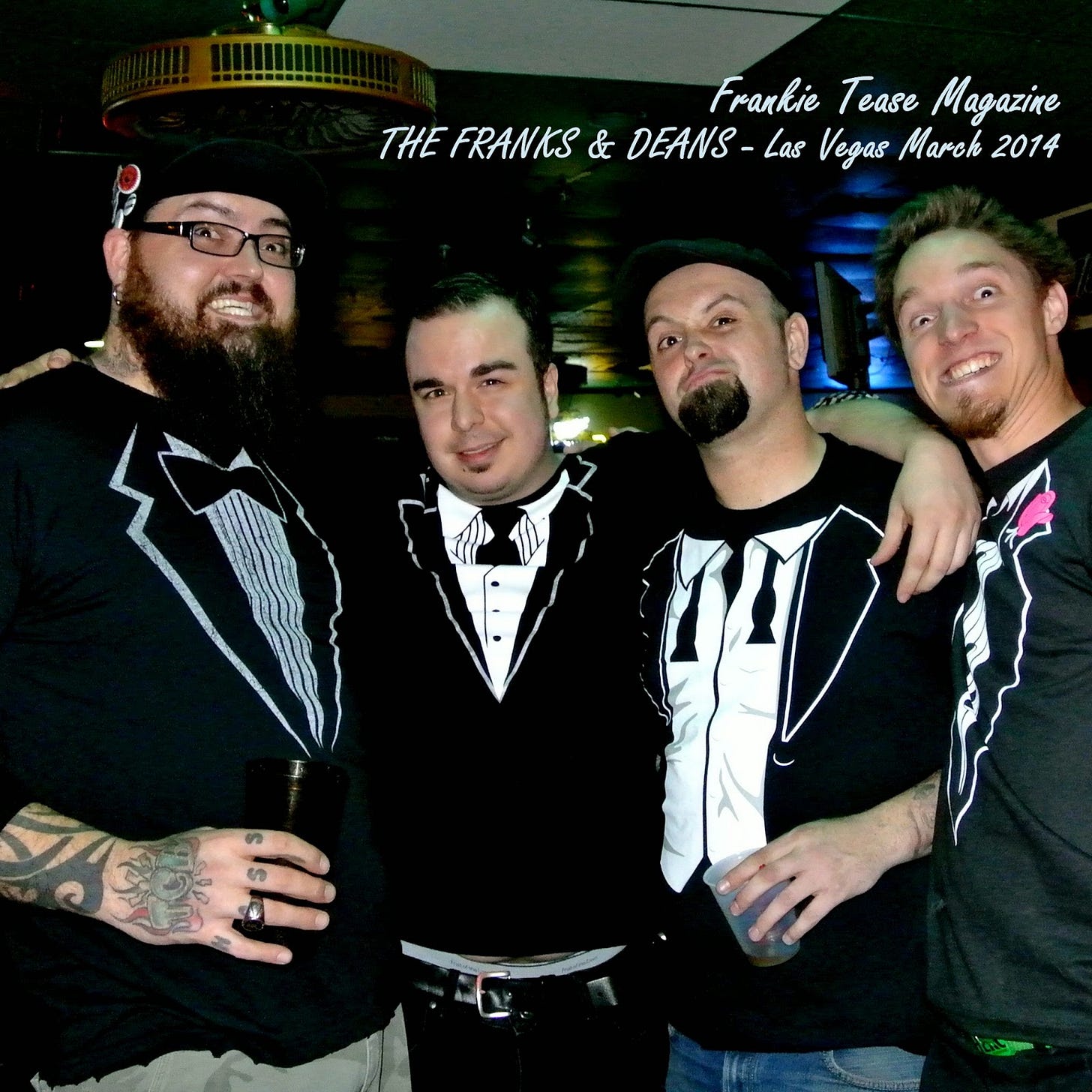 The Franks & Deans - Las Vegas,NV Mar. 2014
As I walked into the Pandora Lounge in Las Vegas, I saw a mild-mannered mix of audience loungers distributed throughout the place while the band was on break. Some were playing Wii bowling, while waiting for their second of three sets from local talents the "Franks & Deans". An homage to earlier lounge greats, the band calls themselves the "Punk Rock Rat Pack", and rightly so. The band are made up of Rob DeTie (bass, singer, band leader), PIP (drums), Tyler Newton (rhythm guitar) and eldest member still in his early 30's and married, Hoss (guitar,vocals) (Hard Rock Las Vegas, Reverend Horton Heat crew). 
© 2012, frankietease.com. All rights reserved. All content copyrighted or used with permission. This content may not be distributed, modified, reproduced in whole or in part without prior permission from frankietease.com.