Discover more from Frankie Tease
Cults in the news. Cult Madness News is reports from a variety of sources by the Frankie Files Podcast host and writer Frankie Tease and Hot Takes of a Cult Kid Podcast.
The First Ever "Las Vegas Comic Expo" Enjoys Success, Rated All Ages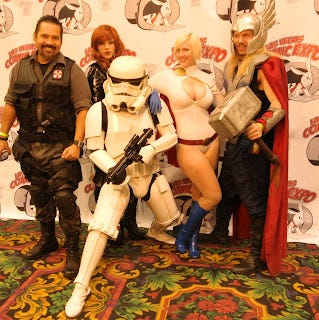 Congratulations are in order to Organizers Charles Lee and Rob Lee who just pulled-off a well- attended brand new event in our fair city: Las Vegas Comic Expo (LVCE). The event spanned Saturday and Sunday Sept. 29 and 30, 2012 at the Riviera Hotel. The Expo held special guests (tons), lectures, a large exhibit floor with 11am book signings, an adult and childrens' cosplay contest, and continuous gaming, as well as lots of roving character models. It wasn't  as large as Comic-con in its inception, but it sure looks like it's going to be one of those Las Vegas favorites to stick around for years to come, and one that will grow on locals and visitors alike.
Over 50 stars were on-hand for panels on comics, art, writing, and storytelling. The top-billed were Thomas Jane (Watchmen), and Tricia Helfner (Sexy #6 from Battlestar Galactica). The panels were star-studded with special guests sprinkled among the presenters. During the day announcements were made about each panel to exhibitors. One gaming announcement made by a female said "the future of gaming" exibit room C. I was reminded by the cattle call that this expo was focused on comics, gaming, and cosplay, all equally. 
Roaming the adjacent rooms to the exhibit you could find gaming dedicated areas, and areas where games were being trialed and introduced. Las Vegas comic book stores were well represented such as: Maximum Comics, Alternative Reality Comics (Vegas Seven's Best Comic Book Shop), and Cosmic Comics, to name a few of many. The Chuck Jones Experience at Circus Circus Las Vegas was an advertiser in the LVCE souvenir book, and hey - they're just across the street, and shouldn't be overlooked if in Vegas- who doesn't like Looney Tunes characters?
What booths were mobbed when I spent time in the exibit area 11-2pm on Sunday? Big Dog Ink (BDI), AZ Powergirl, Janet Lee, Scott Campbell, Very Awesome Girls Into Nerdy Activities,  and this young model-looking individual signing her art (long line) who's name I failed to get. There were many other very popular booths and artists working as passersby watched. Nothing more amazing then seeing behind the comics: how they are conceived, drawn, and the artists' chosen model. It was exciting. (Geek out!).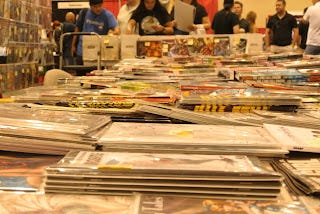 There were announcements via the website about only one hitch: those who had purchased weekend event tickets from ThunderTix were having some kind of issue with confirmation numbers, that it was known about, and will be handled at registration, not to worry. It seems more like disaster averted than any real hitch in the event. I breezed through the press-line at registration, helped by character's dressed as comic superheroes and underdogs. Everything was efficient, timely, and fun.
With an obvious desire to include local interests and welfare of others here in Las Vegas, there was a charity auction within the weekend for FACT (Family and Children Treatment). Original works were auctioned off to sweeten the deal, something every comic fan knows is the best you can get. See more about the charity auction at http://lasvegascomicexpo.com/panelsprogramming/charity-auction/ . 
This is a visual art, and I focused my photography in the exhibit hall where the action was. Congrats to all involved for a successful first year event of LVCE, live long and prosper, and all that. Of course you must visit the website at LasVegasComicExpo.com. I know for a fact that Brian deCania will be uploading lots of wonderful photos from the event to the website or facebook.
Photos and article by Frankie Tease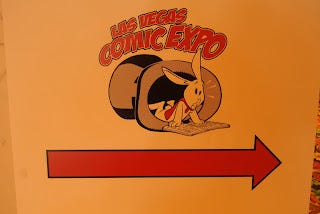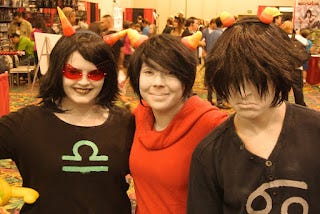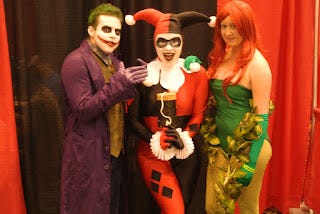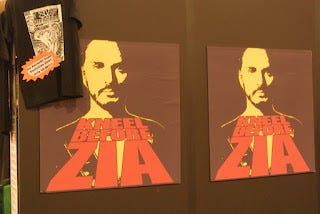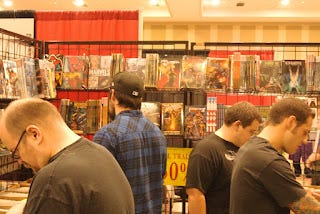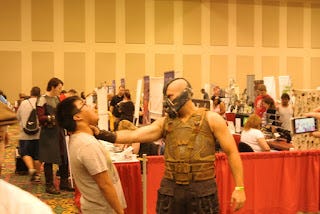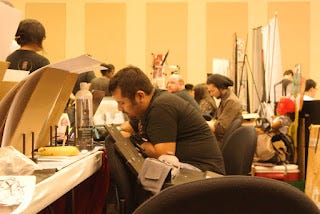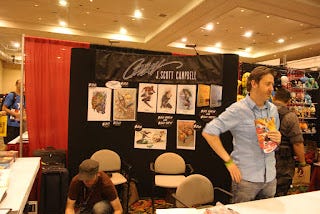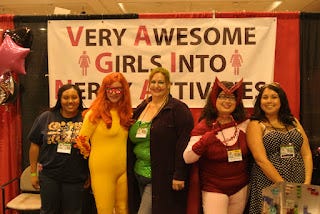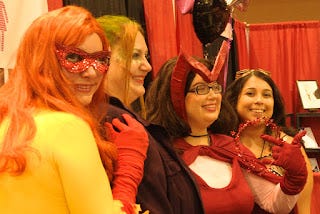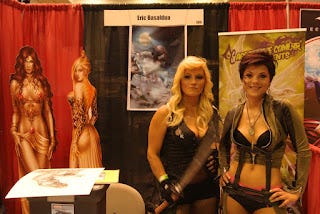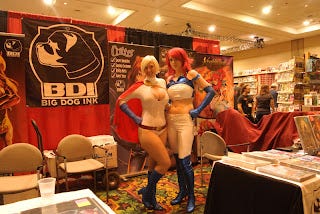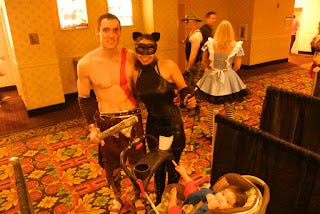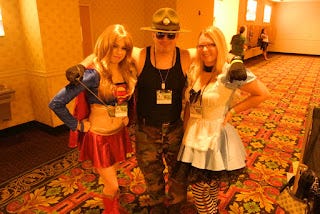 © 2012, frankietease.com. All rights reserved. All content copyrighted or used with permission. This content may not be distributed, modified, reproduced in whole or in part without prior permission from frankietease.com.