Discover more from Frankie Tease
Cults in the news. Cult Madness News is reports from a variety of sources by the Frankie Files Podcast host and writer Frankie Tease and Hot Takes of a Cult Kid Podcast.
The Amazing Benefits of Apple Cider Vinegar Containing the "Mother"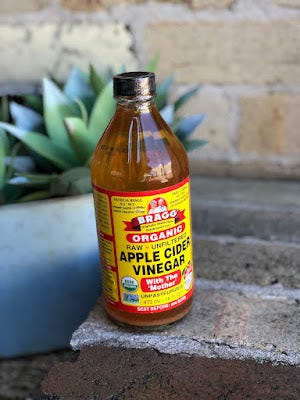 Here we are again. 100 years since the last pandemic, not much in science has changed: wear a mask, social distance and so forth. That's all they could tell us until the preventative vaccines came along, and even they hold no guarantees. Harkening back to what works I have recently stumbled upon an amazing natural food remedy that has pretty much changed my life. It's just fermented fruit at its core, pun intended, and it's just apples. 
© 2012, frankietease.com. All rights reserved. All content copyrighted or used with permission. This content may not be distributed, modified, reproduced in whole or in part without prior permission from frankietease.com.