Discover more from Frankie Tease
Cults in the news. Cult Madness News is reports from a variety of sources by the Frankie Files Podcast host and writer Frankie Tease and Hot Takes of a Cult Kid Podcast.
Ten Things: A Countdown to Viva Las Vegas Rockabilly Weekend 17, 2014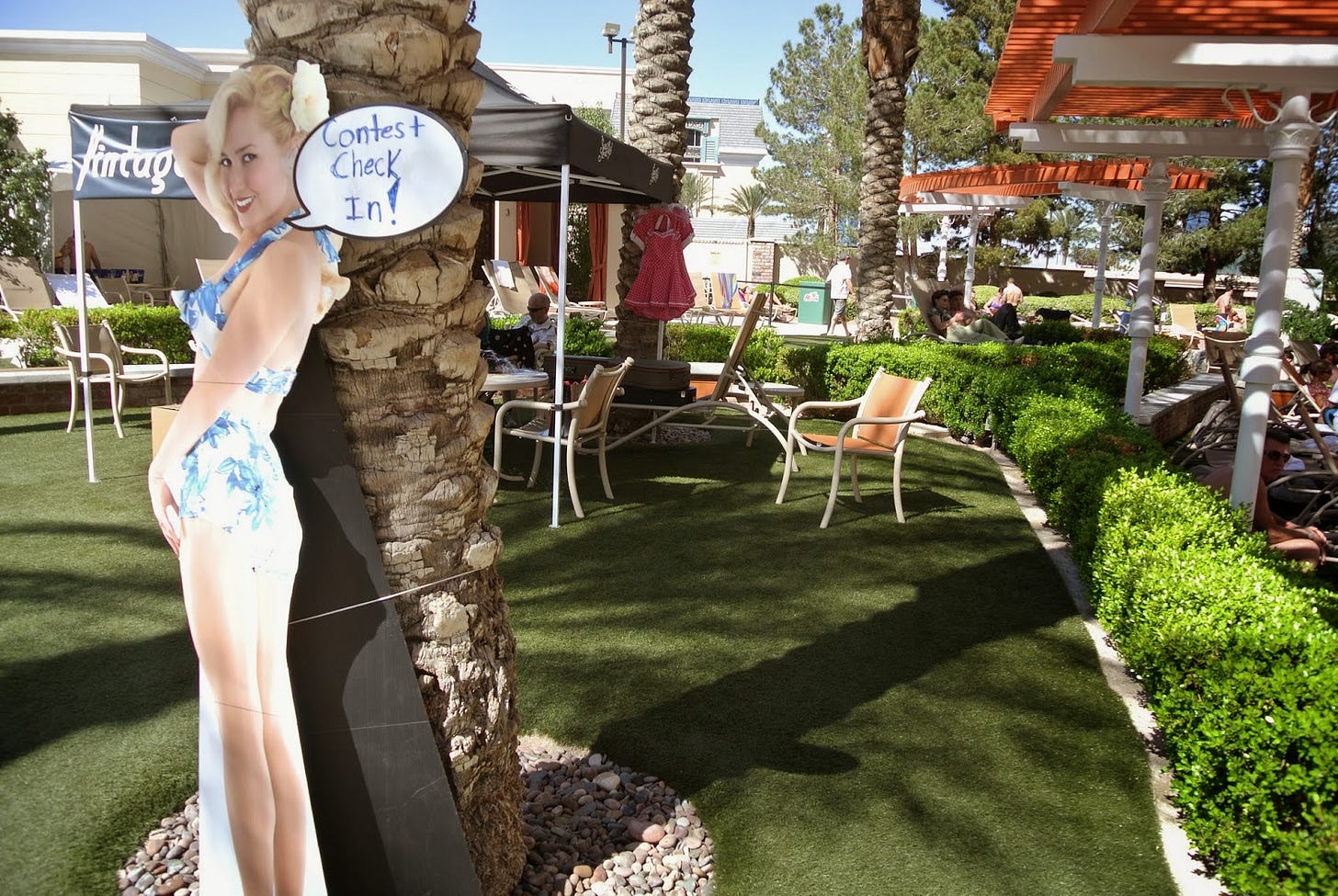 Before the Vintage Bathing Suit Contest at 
Viva Las Vegas 2013 by Frankie Tease
Last year I wrote down a few must-do must-see notes in preparation of the Viva Las Vegas Rockabilly Weekender event, held in Vegas at Orleans Hotel each Easter Weekend for 16 years, (this is the 17th). This year I am keeping up the tradition in a second edition of the column. Right now (2.7.14) the Orleans and sister property Gold Coast rooms are completely sold out. Neighboring Palms or Rio may still have rooms, and I bet you can still get a room at the Tropicana who has a great pool and provides a straight shot down Tropicana to the Orleans where Viva is being held. Whether you come for Thursday through Sunday or just Saturday, here are things I believe are important to you my vintage set and regular folks in ole Vegas.

© 2012, frankietease.com. All rights reserved. All content copyrighted or used with permission. This content may not be distributed, modified, reproduced in whole or in part without prior permission from frankietease.com.