Discover more from Frankie Tease
Cult Madness News, Frankie Files Podcast, Hot Takes of a Cult Kid Podcast, by Frankie Tease, writer & Morningland #LongBeachCult adult child survivor.
Strip Tease Expert Jo Weldon Visits Vegas Burlesque Studio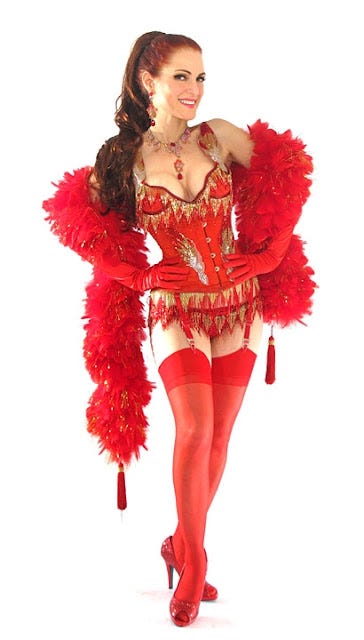 Photo Credit: Scott Shuster
As I entered the LVBC studio, I saw about 15 female students filling up the seats as New York City's Jo Weldon lectured. The topic they came to learn was two-fold. One: How to Be Prepared for Press, Producers, and Festival Applications was available during the first segment and Two: Striptease Expertise for the latter half which is billed as Weldon's signature class. An amazingly low rate of $30 was asked for the two classes combined, or $20 taken separately.
The award-winning founder of the New York School of Burlesque, Weldon has written the first known 'how to' book on Burlesque entitled The Burlesque Handbook [HarperCollins/ItBooks 2010]. Widely recognized as a leading expert in today's modern world of Strip Tease and Burlesque, this is Weldon's first time teaching at any Vegas studio.
The students were varied: young, old, tall, thin, heavy, casual, to fixed-up pin-ups, just proving Burlesque and Weldon's wide appeal and the varied motivations for learning the craft. But one thing I've admired about Weldon for a long time is she keeps the sexy in Burlesque. Unabashed tease performance is clearly her game and she's touched the hearts and minds of hundreds of thousands of audience members and students world-wide at this point in her over 20 year career (she literally just got back from Italy). And though wise she still looks as fit, young and beautiful as ever.
She talked about details, had students practice with her, and gave specifics that could be used for a multitude of wardrobes. Affectionately known as Jo "Boobs" Weldon, she describes her style as 'shameless and sexy'. While the material cannot be repeated out of respect for the instructor, I'll say that my eyes were opened even further to the body-language that is strip tease. A distinctly American art form born in New York city, few are as versed in its subtleties as Jo Weldon. How to avoid and handle wardrobe malfunctions, how to draw your audience in or choosing to break the fourth wall were just a couple topics Weldon breezed over. She's done this before.
She says her favorite burlesque number in the film "Burlesque" was the guy with the box of cookies. I wondered if people present realized that she helped produced a series of fan-dancing how-to's for Christina Aguilera's website to help promote the film. Weldon begins to wrap-up the class with "Remember, Burlesque audiences come to the shows to like the performers. If you've ever done stand-up comedy, that must be a huge relief to you. They're there to love you. Be grateful for that and give them something to see. Let them know you know they're there. Show them everything you've got. Once you've shown it to them, let 'em drink it in."
Congratulations to Cha Cha Velour who operates the Las Vegas Burlesque Classes Studio for bringing in instructors of this caliber to Vegas year round. Learn about Jo Weldon at http://www.schoolofburlesque.com and on Twitter @joweldon. Visit Cha Cha Velour's Studio at http://lasvegasburlesqueclasses.com/. Look for the upcoming in-depth interview with Jo Weldon in my second eBook out Feb. 2013 entitled "Best of Frankie Tease Magazine Vol 2" via frankietease.com.
Jo Weldon Teaching "Strip Tease Expertise" Jan. 2013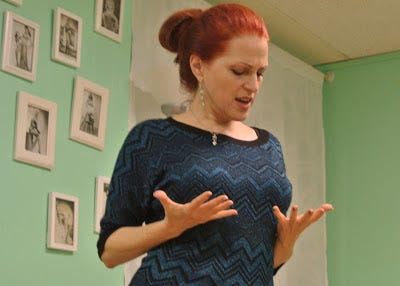 Students with Jo Weldon at LVBC Studio Vegas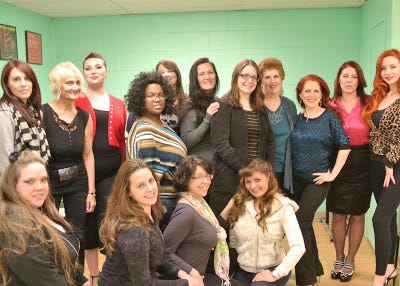 © 2012, frankietease.com. All rights reserved. All content copyrighted or used with permission. This content may not be distributed, modified, reproduced in whole or in part without prior permission from frankietease.com.