Discover more from Frankie Tease
Cults in the news. Cult Madness News is reports from a variety of sources by the Frankie Files Podcast host and writer Frankie Tease and Hot Takes of a Cult Kid Podcast.
Tidbits and Teasers: Rock of Ages Dec. Open, Swingin' Holiday Cheer at Chandelier, Springs Reserve L.E.D. Festivities
Rock of Ages Dec. Open at the Venetian
Hairbands are all the rage in this 80's extravaganza Broadway Show hitting the Strip which opens Dec. 18, 8pm at Rock of Ages Theater at Venetian. Live music accompaniment (yeah not recorded!) brings the Tony-award winning Broadway hit to Vegas. The show is described as a party, and what better place to party than the Vegas Strip?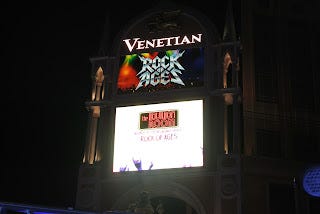 New Jazz Testament at Cosmopolitans Chandelier Bar
Thurs. and Fri. Nov. 29-30, catch "New Jazz Testament" at the Cosmopolitan Chandelier Bar. A free-to-attend five-piece straight-ahead Jazz band that's described as a "very cool hang". Ironic description since they're playing the Chandelier Bar. You may recognize the trumpet player from the hit Vegas Strip show at the Stratosphere, as he plays the horn for Frankie Moreno Live four days a week.
Holiday Show at Springs Reserve
Take-in the city lights with friends and family with a per-car rate at the Springs Reserve. Bathed in the glow of thousands of colorful, eco-friendly LED lights, the family-friendly celebration includes: tasty treats, crafts, pony posing as reindeer rides, and Santa photos. Dec. 8-9 and 15-23, 5-9pm. Children under age 4 are free. $8 adult, $5 child. Entrance near Valley View and Alta Drive.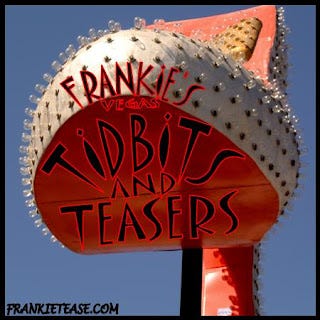 © 2012, frankietease.com. All rights reserved. All content copyrighted or used with permission. This content may not be distributed, modified, reproduced in whole or in part without prior permission from frankietease.com.