Discover more from Frankie Tease
Cult Madness News, Frankie Files Podcast, Hot Takes of a Cult Kid Podcast, by Frankie Tease, writer & Morningland #LongBeachCult adult child survivor.
Photo Focus: Viva Las Vegas 16: Si Cranstoun
After the Viva Las Vegas 16 Weekender car show greatness ended, the party continued inside. Topping his performance from last year was Si Cranstoun. Commotion arose during his set and singing of his original tune "Right Girl", a doo wop splendor. Turns out someone was proposing to his 'right girl' in the middle of the dance floor. A moment we all shared. Si packed the Ballroom at the Orleans Hotel with standing room, massive swing dancers, and people gathering to listen in the hall outside. I believe the ballroom holds about 1,000. Lots of us remember Si from 2012 when he stole our hearts with his first U.S. performance. Read my complete in-depth exclusive stateside interview from this London-based entertainer who brings Jackie Wilson to life in our ebook the Best of Frankie Tease Magazine Vol. 1. To see the full collection of Si at Viva 16 photos, click the below link.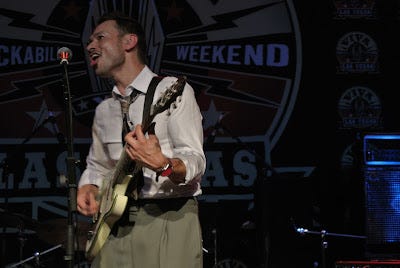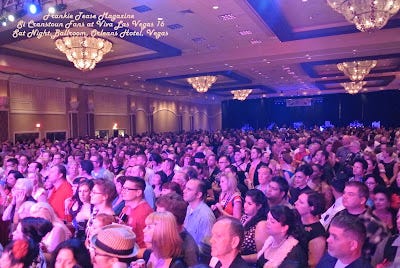 © 2012, frankietease.com. All rights reserved. All content copyrighted or used with permission. This content may not be distributed, modified, reproduced in whole or in part without prior permission from frankietease.com.