Discover more from Frankie Tease
Cult Madness News, Frankie Files Podcast, Hot Takes of a Cult Kid Podcast, by Frankie Tease, writer & Morningland #LongBeachCult adult child survivor.
Photo Focus: Murray Sawchuck Show on Sapphire Comedy Hour Red Carpet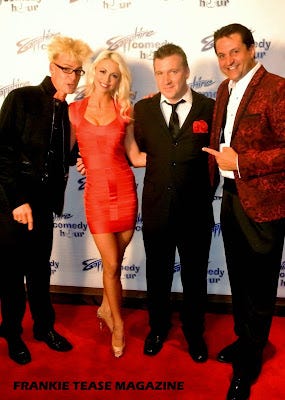 Murray Sawchuck, Chloe Crawford, Scandal, Lefty on Red Carpet of Sapphire Comedy Hour Media Night, July 12, 2013, Las Vegas - Sapphire Gentleman's Club. Photo by Frankie Tease.
© 2012, frankietease.com. All rights reserved. All content copyrighted or used with permission. This content may not be distributed, modified, reproduced in whole or in part without prior permission from frankietease.com.