Discover more from Frankie Tease
Cults in the news. Cult Madness News is reports from a variety of sources by the Frankie Files Podcast host and writer Frankie Tease and Hot Takes of a Cult Kid Podcast.
Norm McDonald Back at Standing-Up, Appearing at Orleans Hotel, Las Vegas, Aug. 10,11, 2012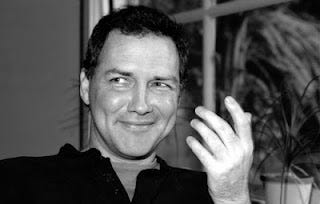 Many of us recognize the name Norm Macdonald from the 80's and 90's when he had a long run as a comedic actor on Saturday Night Live. His stint as anchor of the hilarious 'weekend update' recurring act on SNL, came after he was one of the comedy writers on the NBC show. 
A couple decades have given way to a generation of people who love the odd-styled Canadian. His wit is dry and absurd at the same time, his timing impeccable after years of working with TV and comedy greats like Roseanne Barr, Dennis Leary, Artie Lange, Will Farrell, and the Producer of SNL: Loren Michaels, to name a few.
Some of the impressions that may have stuck with audiences most include Bob Dole (hilarious) and Burt Reynolds (classic stuff!). Macdonald is currently the star of the "Sports Show with Norm Macdonald" on Comedy Central, where he dissects topical sports news, funnily. Catch his 2012 tour with two nights at the beautiful Orleans Showroom only. I'm sure this show will fill-up fast.
Orleans Hotel and Casino Showroom $27.50-$55 Aug. 10, 11, 8pm (children age 4+ only) OrleansCasino.com (702) 492-3960. You can also purchase tickets at The Orleans Box Office: Sundays -Thursdays, Noon - 8:00pm, Fridays & Saturdays Noon- 10:00pm.

This article was written by Frankie Tease, a Las Vegas resident as of 2011, an entertainment writer since 2009. Email Frankie
© 2012, frankietease.com. All rights reserved. All content copyrighted or used with permission. This content may not be distributed, modified, reproduced in whole or in part without prior permission from frankietease.com.