Discover more from Frankie Tease
Cults in the news. Cult Madness News is reports from a variety of sources by the Frankie Files Podcast host and writer Frankie Tease and Hot Takes of a Cult Kid Podcast.
New York's Jo Weldon is a Strip Tease Expert and Vegas Burlesque Component - An In-Depth Interview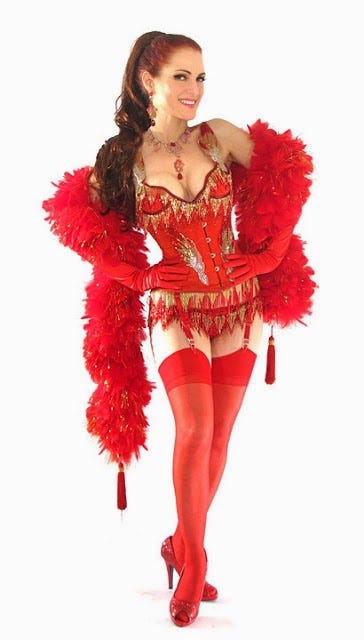 Jo Weldon photo by Scott Shuster
This article was originally published in 
Best of Frankie Tease Magazine Vol.2, July 2013
My first chance to interview Jo Weldon was long awaited. When she announced a January trip to Vegas 2013, I knew I better pounce. Jo Weldon is busy. With a career spanning almost a couple decades in the art of strip tease and burlesque, Weldon has garnered peer respect, audience respect, and industry respect for what she does. She's been involved in the Burlesque Hall of Fame here in Vegas for many years, which is where I first met her in 2012. I remember thinking how down-to-earth she was, which was a pleasant surprise. Weldon is the first to ever write a book about how to do strip tease and burlesque called "The Burlesque Handbook". It was published in 2010 and covers everything from backstage etiquette, to crafting your own pasties. She was just voted number two on the annual "Top 50" in Burlesque at 21st Century Magazine, number three in 2011, and number three in 2010, you get the idea.
© 2012, frankietease.com. All rights reserved. All content copyrighted or used with permission. This content may not be distributed, modified, reproduced in whole or in part without prior permission from frankietease.com.