Discover more from Frankie Tease
Cults in the news. Cult Madness News is reports from a variety of sources by the Frankie Files Podcast host and writer Frankie Tease and Hot Takes of a Cult Kid Podcast.
My Hometown Has Been Co-Opted By Conservatives, But LBC Values Live On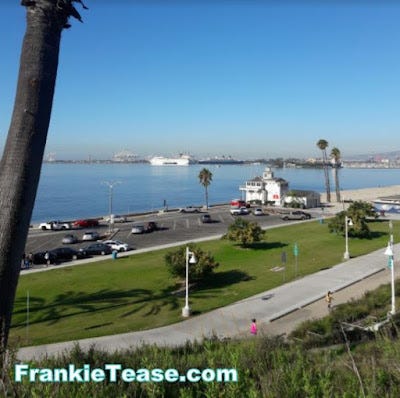 Having been born and raised in Long Beach, I was in for a shock in returning that I hadn't prepared for. I knew things had changed, because friends and family had told me about raising rents (no rent control) and disappearing arts, music and culture. But I also found that the epic laid back attitude of Long Beach has also been challenged. Oh no... At its core my city is still as popular as ever for subversive counter-culture, (Snoop Dog, Sublime) skateboarding, water adventures, culinary delight, adult education, and festivals. And you cannot even mention Long Beach, without mentioning the Queen Mary, which has a hotel and events park that is beloved to locals and visitors alike. 
© 2012, frankietease.com. All rights reserved. All content copyrighted or used with permission. This content may not be distributed, modified, reproduced in whole or in part without prior permission from frankietease.com.