Discover more from Frankie Tease
Cult Madness News, Frankie Files Podcast, Hot Takes of a Cult Kid Podcast, by Frankie Tease, writer & Morningland #LongBeachCult adult child survivor.
Photo Focus: Live Art LV Pinup Model Edition Photos of Heather Hermann
View shots of Heather Hermann in two costumes at http://www.flickr.com/photos/missfrankietease/sets/72157633777886227/
or on the @liveartlv facebook at https://www.facebook.com/media/set/?set=a.193364570819104.1073741831.163229143832647&type=1. Live Art LV (as a monthly event) has been cancelled as of June 4, 2013, due to lack of interest. That means June 8 session will not be taking place due to lack of RSVP's. Thank You for your interest.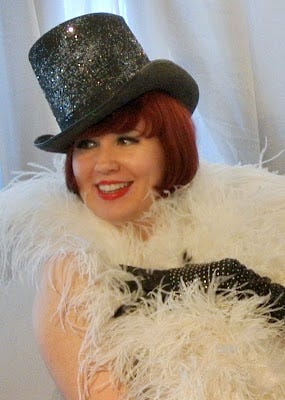 Heather Hermann by LPM
© 2012, frankietease.com. All rights reserved. All content copyrighted or used with permission. This content may not be distributed, modified, reproduced in whole or in part without prior permission from frankietease.com.