Discover more from Frankie Tease
Cults in the news. Cult Madness News is reports from a variety of sources by the Frankie Files Podcast host and writer Frankie Tease and Hot Takes of a Cult Kid Podcast.
Las Vegas Neon Museum & Boneyard [photos] Officially Opens to Public Oct. 27, 2012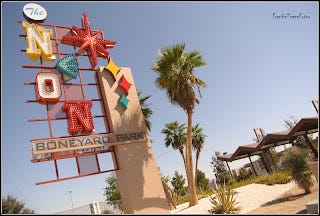 There is a small niche of Las Vegas Blvd. which visitors may not have heard about. It's called the Historic Cultural Corridor. It runs along Las Vegas Blvd. N, between Bonanza and Washington. Funny, because that's the part of the map I carved out to find out where the Neon Museum is located on my exploratory photo visit (though it's currently closed to visitors until Oct. 27). I ended up letting the GPS do the work. You can also just follow Las Vegas Blvd. heading north, and use signs to Cashman Center, or the Natural History Museum. You will see the large iconic sign boasting the new remodeled venue. The Neon Museum is in good company and belongs to a coalition dedicated to promoting and restoring this historic area of Las Vegas [http://www.culturalcorridorvegas.org/ ].
The Neon Museum, though established in 1996, has been growing steadily in its procurement of signs and acreage. It's newer location includes the lobby building of the famous Las Vegas La Concha Hotel designed by the first prominent African American Architect in the United States, Paul Williams. The La Concha was created in 1961, and housed the hotel lobby until 1963. In 2005 it was stopped from demolition and cut in three parts to be moved to its new location: 770 Las Vegas Blvd. North, 89101.
The stunning mid-century-style building houses the lobby of the newly remodeled Neon Museum. Passing through the lobby you will see modern interactive flat screen displays to learn more about the neon sign history in Las Vegas. Procede through the door and you enter a vast outdoor area housing the signs of famous Las Vegas Casinos, Lounges, and Theaters, in a state of 'as is'. Vast in size, cautions are given to tour-goers to beware of sharp objects.
The museum office is responsible for the neon historic sign installations that are sprinkled through downtown Fremont Street (Vegas Vic, Vegas Vicky, 5th Street Liquor, etc.). Those signs were taken from their historic location, restored and now are seen in all their glory, daily. The two acre Neon Boneyard (also at 770 Las Vegas Blvd. N. ) includes an outdoor desert garden and patio, and access to famous neon signs that have helped make Vegas famous. The Museum website states what Chairperson Bill Marion feels is the Museum's significance: "There is renewed interest in 'old' Las Vegas and in the rediscovery of the historical downtown area. The Neon Museum will play a major role in this renaissance by bringing new visitors to downtown Las Vegas, by creating additional opportunities for tourism growth and by adding to the ongoing economic revitalization of the area."

The history of the signs are a fascinating one. I learned on a Las Vegas tour that sign companies lease neon signs to the major business and casinos. For the duration of their use, the sign company maintains them and still owns them. Once the business is closed the signs are returned to the sign companies and sometimes reused for other signs. The Neon  Museum has a relationship with many sign companies to gain donations. The Silver Slipper outside of its Museum is made by UltraSigns who also make famous signs around the world. The Museum's new Neon sign has letters from four famous Hotels in it: N= Golden Nugget, E= Ceaser's Palace, O= Binions, and the N= Desert Inn. 
The museums' funding has come from both private donors and visitor tours since it was established in 1996. The Neon tours have only been available by advance request, as are private photo shoots (popular with brides and celebrities). Now, tours will be on the half hour almost daily. Locals only waited about sixteen years for it all to come to fruition, no big deal. The La Concha Motel alone cost $900,000 to restore and move to its new home, according to the LVRJ article. But still, the Neon Museum is a non-profit 501(c)3 organization dedicated to collecting, preserving, studying and exhibiting iconic Las Vegas signs, and that aint cheap. It's Grand Opening is finally set for Oct. 27, 2012 at 7pm. $75 includes cocktails, food, live music, and sneak Neon peaks. 
The Neon Boneyard tours run 45 mins. 10-4pm M-Sat. $18, $12 Students, Seniors, Vets, Nevada residents. Children under 6 are free. (Begins Oct. 27, 2012). The La Concha Visitors Center is open 9:30-5:30 M-Sat. NeonMuseum.org, 770 Las Vegas Blvd. N., Las Vegas, 89101.

Article and photos by Frankie Tease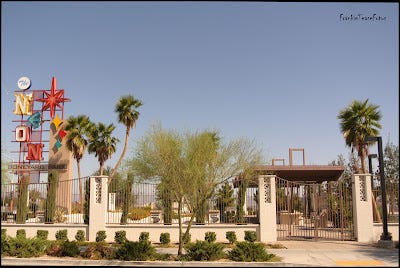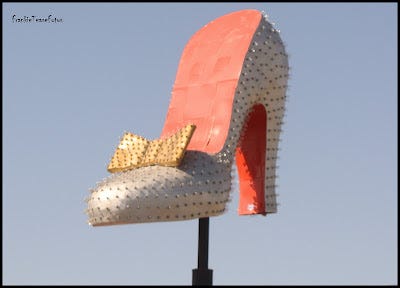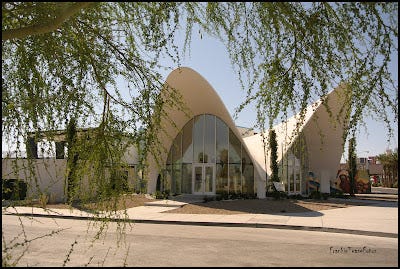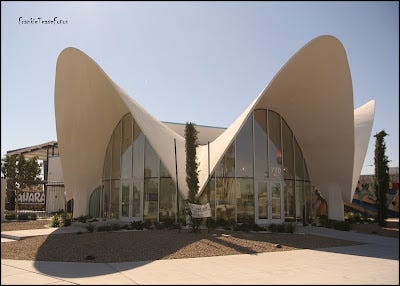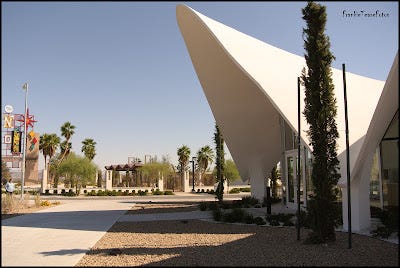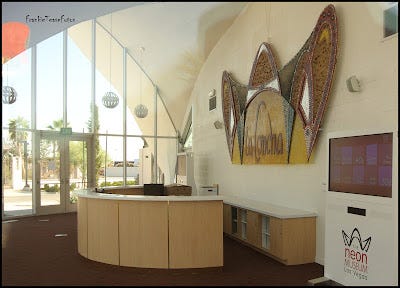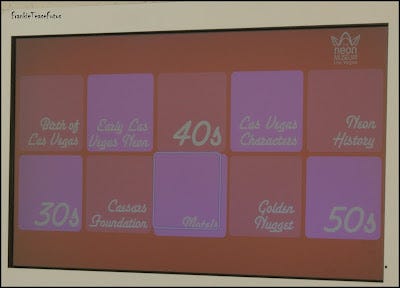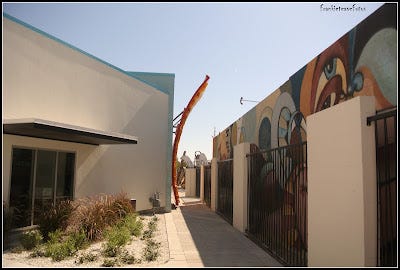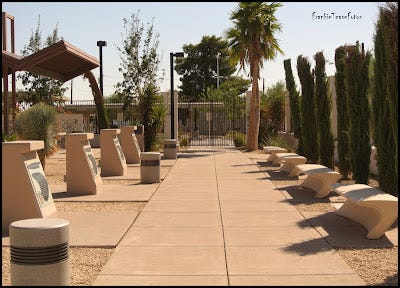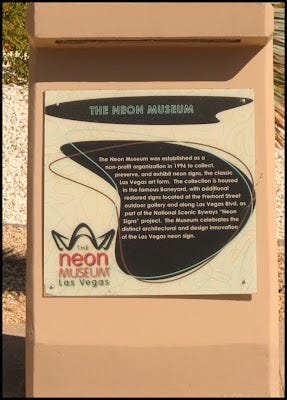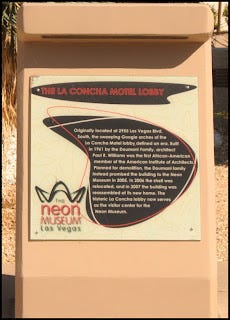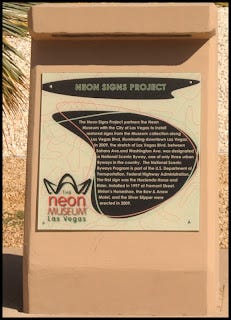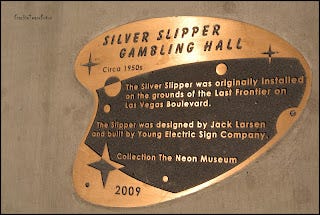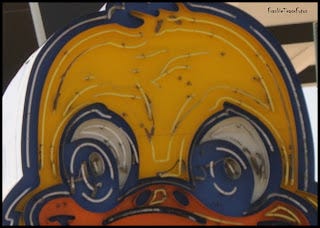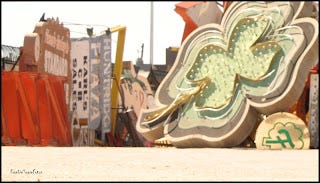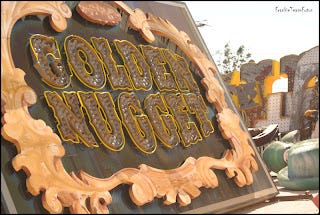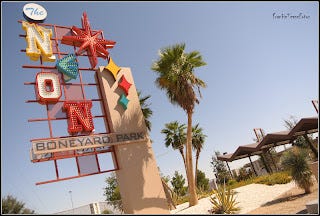 © 2012, frankietease.com. All rights reserved. All content copyrighted or used with permission. This content may not be distributed, modified, reproduced in whole or in part without prior permission from frankietease.com.