Discover more from Frankie Tease
Cults in the news. Cult Madness News is reports from a variety of sources by the Frankie Files Podcast host and writer Frankie Tease and Hot Takes of a Cult Kid Podcast.
Las Vegas 2012 Halloween Choices Range From Mild to Wild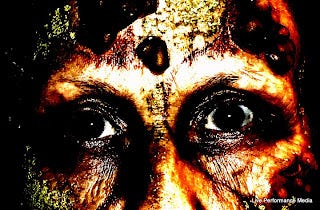 With so many options of what to do for Halloween in Vegas, it pays to check out all the choices in advance (though a stroll through the Strip or Fremont St. will be endlessly entertaining). Here is a well-rounded list of a few 2012 choices, whether you're looking for adult, day, night, or family fun, you will find it in the town that never shuts down, on one of its favorite holidays.
Fetish & Fantasy Halloween Ball (Joint at Hard Rock)
"One of the top five events to attend before you die" Maxim Magazine. Featuring DJs: Bad Boy Bill, Head Hunterz and 12 others, and over 15 live fetish acts.
4455 Paradise Rd. http://www.halloweenball.com/
Sat. Oct. 27.
3rd Annual Las Vegas Halloween Parade (Downtown)
2012 Contest Judges : Tony Hseih, CEO of Zappos.com. Michelle Dell, owner of Hogs & Heifers, Pamela Jenkins, owner of The Cupcakery, Michael Cornthwaite, a downtown entrepreneur,Alexandra Epstein: Executive manager and vice president of marketing, El Cortez Hotel & Casino and Cabana Suites. 4-6pm Registration, 7pm Parade, 9pm Contest Winners Announced and Free Block Party.Garces and 4th St., thelasvegashalloweenparade.com.
Wed. Oct. 31
Fright Dome (Circus Circus)
Haunted houses, rides, scare zones, live shows in a huge tent in front of the Circus Circus. "One of the most extreme haunted houses in the world" The Travel Channel.
2880 Las Vegas Blvd. S., frightdome.com.
Through Oct. 31.
Eli Roth's Goretoreum (The Strip)
A self-guieded tour of mythical murders at the fictional "Delmont" Hotel. "The most intesive live terror experience a person can have" Eli Roth states.
3717 Las Vegas Boulevard S., goretorium.com.
Through Oct. 31.
2012 Haunted Hotel Ball (Mandalay Bay)
Virtual Costume Contest $5000 cash and prizes. Live performances by: Havanna Brown, Serge Devant.
3950 Las Vegas Blvd. S., hauntedhotelball.com/lasvegas.
Sat. Oct. 27.
Evil Dead the Musical 4D (Planet Hollywood V Theater)
Splatter Zone V.I.P. seats, a musical that's sweeping the nation. Now playing, opened June 2012 in Las Vegas. "The Next Rocky Horror Show" The New York Times.
3663 Las Vegas Blvd #360 vtheater.com/evil_dead.html.
Ongoing Fri. 10pm, Sat. 11:30pm
October Frightfest at Fremont Street Experience (Downtown)
Live music with largest overhead L.E.D. light show in the world, contests, give-aways. Access to major hotels and casinos on Fremont St. downtown Las Vegas.
Fremont Street Experience, vegasexperience.com.
Through Oct. 31
Asylum Haunted House (Downtown and Craig)
"Escape the mundane rigors of your normal life to spend a few minutes in the heightened experience of our world!" Asylum. Two locations: Craig and Revere, and 3rd St. Btwn. Fremont St. E. and Ogden, lasvegashaunts.com.
Oct. 30 and Oct. 31.
Las Vegas Zombie Run (Sunset Park Walking Path)
Race to benefit "Generation Vegas". A 5K run that follows Sunset Park Walking Path. Check-in 7 a.m., Race 9 a.m. 1 mile fun/walk path also available.
Sunset Park Walking Path, lasvegaszombierun.com
Sun. Oct. 28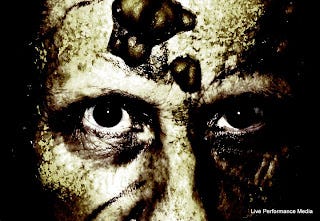 Photos by Live Performance Media (LPM) - Article by Frankie Tease










© 2012, frankietease.com. All rights reserved. All content copyrighted or used with permission. This content may not be distributed, modified, reproduced in whole or in part without prior permission from frankietease.com.