Discover more from Frankie Tease
Cults in the news. Cult Madness News is reports from a variety of sources by the Frankie Files Podcast host and writer Frankie Tease and Hot Takes of a Cult Kid Podcast.
Frank Caliendo is a Master Impressionist and in Las Vegas until 4/1/12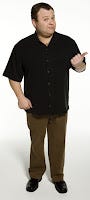 Comedian, Impersonator, Impressionist Frank Caliendo will be playing in Las Vegas at the Venetian this week through April 1, 2012, and you really shouldn't miss it. Best known for his NFL Week impressions on Fox, Caliendo does a mean Madden. But if you're not a guy or a football fan and don't follow sports, he's still funny. His President Bush impression is one of the best (alongside of Will Farrel), in the business, and he can work it in at random to any set. His talent seems limitless. If you like to laugh cry, do not miss Frank Caliendo. He's pure genius. Venetian Resort, daily through 4/1/12, 9pm, $59.50 - $104. www.Venetian.com
© 2012, frankietease.com. All rights reserved. All content copyrighted or used with permission. This content may not be distributed, modified, reproduced in whole or in part without prior permission from frankietease.com.