Discover more from Frankie Tease
Cults in the news. Cult Madness News is reports from a variety of sources by the Frankie Files Podcast host and writer Frankie Tease and Hot Takes of a Cult Kid Podcast.
For 1897LB, It's All About Innovation with LB Life and Long Beach Homegrown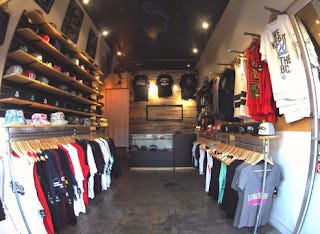 Photo of 1897LB by Jose Cordon
There is a small clothing outfit that has been making waves in Long Beach. Pun intended. Celebrating its two year anniversary the outfit is made up of Jose Cordon on the retail side, and Jose Mercado on the design side. Check out what they had to say about their two year anniversary and three clothing lines.
© 2012, frankietease.com. All rights reserved. All content copyrighted or used with permission. This content may not be distributed, modified, reproduced in whole or in part without prior permission from frankietease.com.