Discover more from Frankie Tease
Cults in the news. Cult Madness News is reports from a variety of sources by the Frankie Files Podcast host and writer Frankie Tease and Hot Takes of a Cult Kid Podcast.
Burlesque Interview Michelle L'Amour at Burlesque Hall of Fame 2012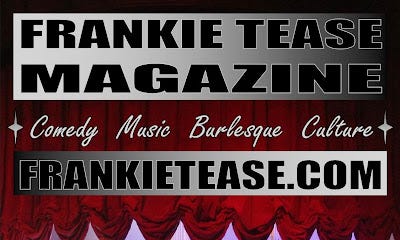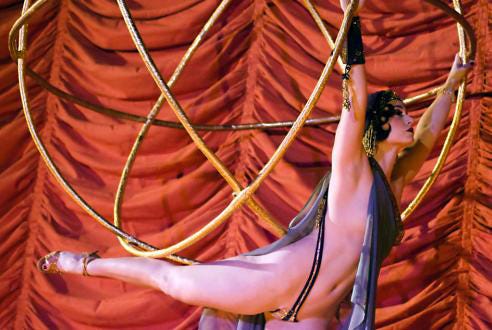 Michelle L'Amour by "Time Out"
I took a chance at my final opportunity to interview Michelle L'amour (Chicago - Miss Exotic World 2004, America's Got Talent, Naked Girls Reading) Sunday night about an hour after her headlining performance at the Icons and All-star show at the Burlesque Hall of Fame 2012 event (Las Vegas Orleans Hotel June 1-3 ). She had just performed as one of the few closing acts, almost the closing act of the weekend. Her act was gorgeous and dramatic. Herself and Franky Vivid are listed as the Executive Team members of nightly show production, a big deal when handling an 800 person room for four nights of two-to-four hour variety shows. I put aside my sense of star-struck long enough to eek out this interview, and Michelle was so kind and charming to accommodate me as she was just about to have supper. Here is what the 'Duchess of Chicago' (Chicago Reader) had to tell me about her performance, and the Burlesque Hall of Fame Weekend 2012.
FT: How was performing here tonight?
ML: It was amazing. I was holding onto that energy all weekend, so I was just ready to let it go. This weekend was fantastic.
FT: Your performance was so beautiful. I'd never seen it.
ML: It's brand new.
FT: What's it called?
ML: It's my 'Atlas' number.
FT: When you disrobed and then picked up the world, I thought "This is
so symbolically awesome." You were literally carrying the world nude.
ML: It's about the struggle and acceptance of your own power. It's about accepting your own power and how difficult that can be.
FT: Hallelujah. How many times have you performed at the Burlesque Hall?
ML: Let's see, I've been coming here since 2004, I think this is the 9th year (turns to Franky to ask), yeah Nine years.
FT: Going on a decade.
ML: This is a great year. It's so exciting to see where it's come, from the Goat Farm, to now. This weekend was the best weekend of shows, ever. 
Find all about this magnanimous Chicagoan at her web presence michellelamour.com. Find out about the Burlesque Hall of Fame current exibit and future events burlesquehall.com. 
This story is now only available at eBook retailers near you via
The Best of Frankie Tease Magazine Vol. 1
© 2012, frankietease.com. All rights reserved. All content copyrighted or used with permission. This content may not be distributed, modified, reproduced in whole or in part without prior permission from frankietease.com.