Discover more from Frankie Tease
Cult Madness News, Frankie Files Podcast, Hot Takes of a Cult Kid Podcast, by Frankie Tease, writer & Morningland #LongBeachCult adult child survivor.
Amy C.Hanley's Mob Doll Haute Logo Wear Isn't for the Fugazis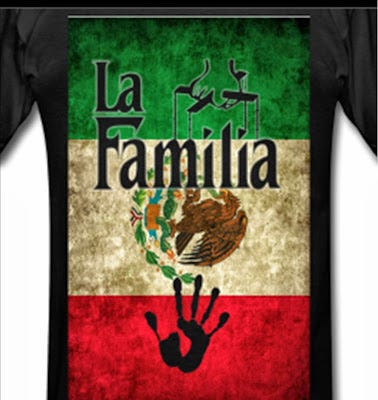 Amy C. Hanley has been busy since the airing of "Sin City Rules" Reality TV Show on TLC. She's gotten a divorce and been on a ton more tv appearances and red carpets in Sin City and beyond. Look out though, she's also starting to roll out her Mob Doll Haute clothing line (which includes a line specifically to help raise money for abused children in Nevada). This Logo / Slogan Wear is for men, women, children, and includes accessories. But the part that got me is the stuff  has a sense of humor, like Hanley does. 
Offering tributes to all genre's of famous mob figures, Hanley shouts out Chinese, Cuban, Caribbean, Irish, Italian, Japanese, Jewish, Mexican in "This Thing of Ours" casual logo wear line. No matter what your ethnic background is, she's got you mobbed up. "This isn't for the fugazis" Hanley told me as she explained the line and showed me the live store at https://mobdoll.spreadshirt.com/ (more being added). "It's that thing of ours. We wear it loud and with pride" referring to her being a child of a real mob boss in Vegas. It was inspired and created from the last century of famous mob molls, dons, and daughters of the mafia culture. Stay tuned for the official launch around Nov.16, 2013 near Hanley's birthday which will include a red carpet event in Las Vegas.
You may want to check Hanley and her mother on the Mob Wife Panel in Las Vegas at the Clark County Library in January 2014. This panel includes: Wendy Mazaros "Vegas Rag Doll and I Married a Mobster", Nora Schweihs "Chicago Mob Wives", Amy C. Hanley "Sin City Rules and Mob Doll", Lisa Schinelli-Caserta "Wife of Henry Hill", Denyce S. Franzese "I Married a Mobster".
Those wanting to "make a deal" in marketing or sales, Frank Luciano is your man. He handles everything. I know it sounds ominous but seriously, he can be reached at 801-879-0944.  Visit https://twitter.com/REALAmyHanley for updates all around from the woman in charge.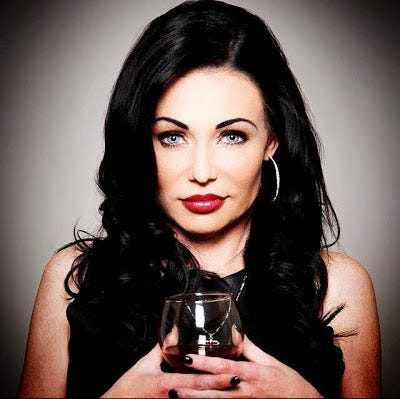 Amy Hanley
© 2012, frankietease.com. All rights reserved. All content copyrighted or used with permission. This content may not be distributed, modified, reproduced in whole or in part without prior permission from frankietease.com.